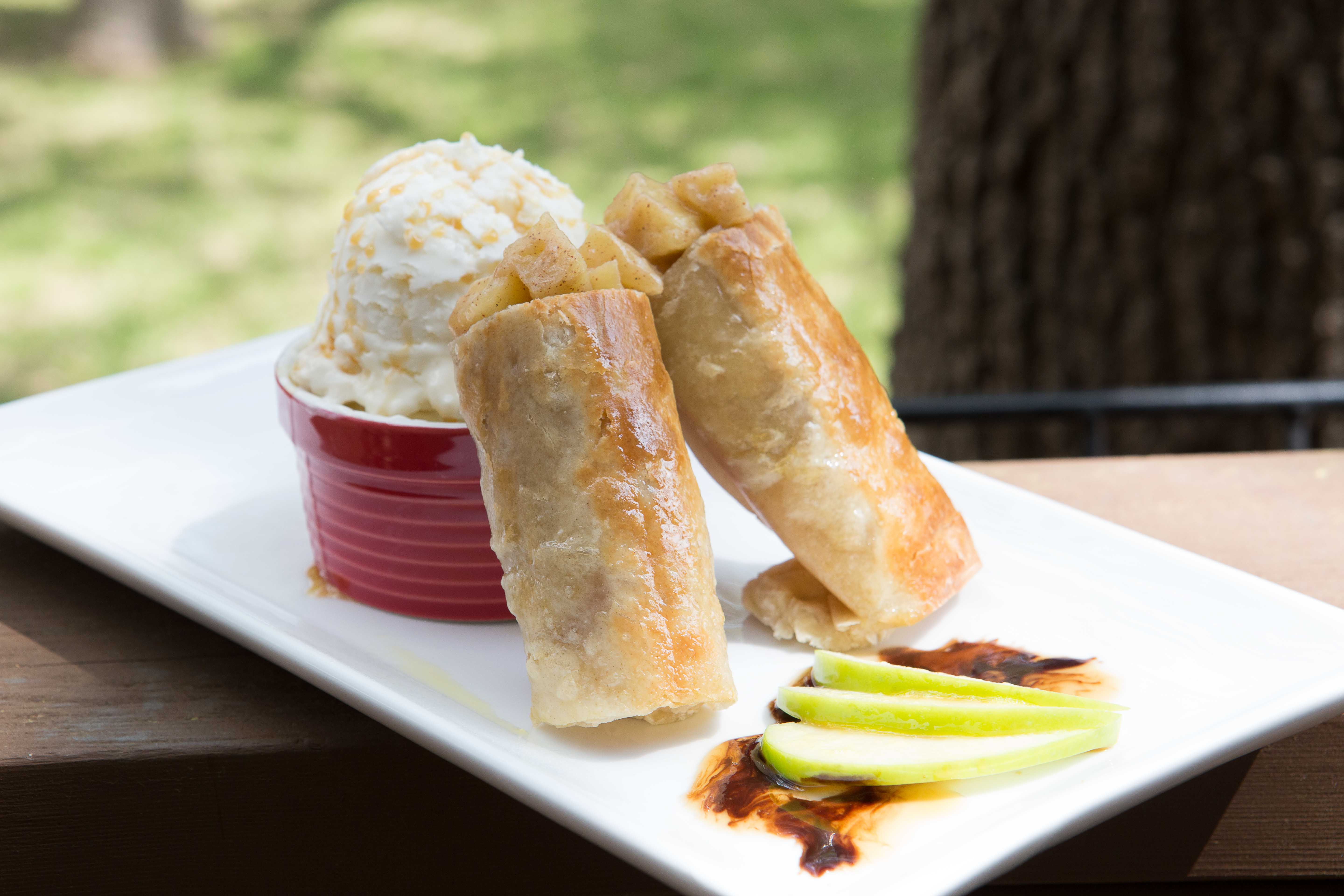 Apple Tortilla Rolls
---
Prep Time: 30
Cook Time: 20
Difficulty: Medium
Servings: 4
---
Ingredients
For the apple tortilla rolls

4 La Abuela flour tortillas
1/4 butter melted
1 tsp. cinnamon sugar

Filling

2 cup Granny Smith, diced apples
2 tbsp. of butter
1/3 cup sugar
1 teaspoon ground cinnamon

Sauce

1/3 cup butter
1/3 cup sugar
2/3 cup firmly packed light brown sugar
1/2 cup water
2 tbsp Rum
Garnishes
Vanilla ice cream, optional
Caramel sauce, optional
Directions
Begin by making the filling

Place butter and cinnamon into a pre-heated sauce pan and keep at medium heat. Let it melt and add the diced apples. Add the sugar and mix gently to coat the apples.
Cook for about 4 to 6 minutes, while stirring gently. Remove from heat and let cool.

Cook the tortillas La Abuela as indicated on the package on a comal or skillet. Set aside.
Using a pastry brush, coat the tortillas with a mixture of your melted butter and cinnamon. Spoon fruit filling evenly down center of each tortilla. Roll up, and place, seam side down, in a lightly greased 2-quart baking dish.
Bring butter,sugars, and water to a boil in a medium saucepan; reduce heat, and simmer, stirring constantly for 2 minutes. Add the rum and cook for another minute.
Pour over apple tortilla rolls, and let them stand for about 20 minutes and begin to pre-heat your oven at 350.
Bake at 350° for 15 minutes.
Plating

Cut your apple tortilla rolls in half, and serve with vanilla ice cream.
Add caramel if desired.