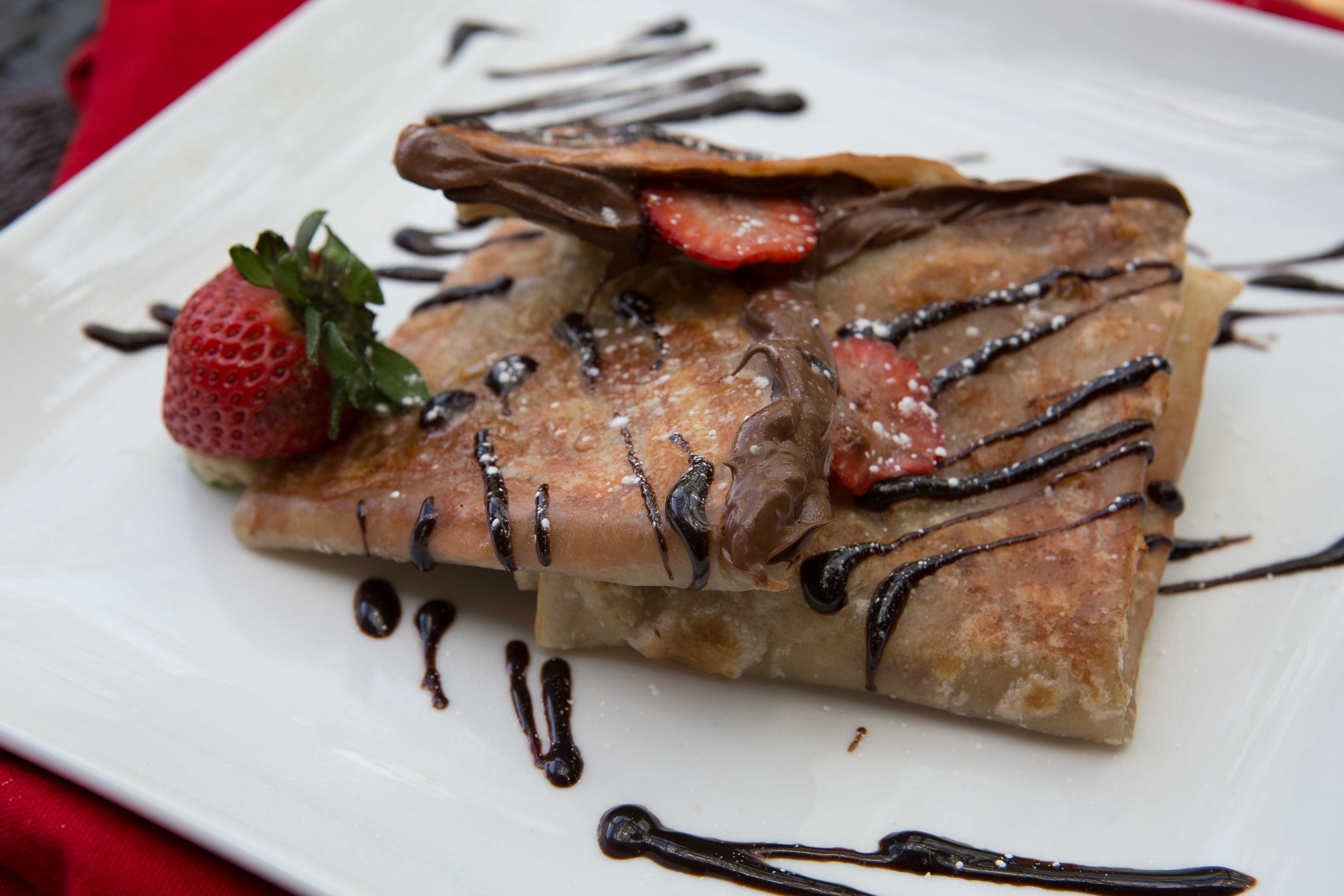 La Abuela Crepes
---
Prep Time: 10
Cook Time: 5
Difficulty: Easy
Servings: 4
---
Ingredients
4 Burrito size tortillas - La Abuela
1 tbsp Butter
1/2 Cup Nutella or filling to your liking
4 Sliced strawberries or fruit of choice
Garnishes
Chocolate syrup
Powdered sugar
Directions
Heat a griddle.
Wash and cut the fruit.
With a pastry brush, coat the first tortilla on one side with butter.
Once the griddle is hot, cook the first tortilla La Abuela as indicated on the package. Cook tortilla with the buttered side down.
With a knife spread Nutella on the entire tortilla.
Fold and add more Nutella.
Add fruit to your choosing and fold one last time.
Add chocolate syrup, fruit, and powdered sugar to your liking.
Enjoy!